Alex and Ani Jewelry
Alex and Ani is pioneering its own definition of corporate consciousness with sustainable initiatives and the creation of high quality, thoughtfully manufactured pieces. They are committed to building a culture that focuses entirely on mindful actions. Their products are handcrafted in America. Their items are designed for longevity, as artisanal pieces that can be passed from one generation to the next. To them, sustainability is an essential idea that means contributing to a new way of thinking and acting that considers the wellbeing of our planet, our communities, and our individual paths. They empower individuals to actively create the world they want to live in. Alex and Ani's ethos is living consciously, turning a lifestyle brand into a way of life. Browse our featured duty-free Alex and Ani jewelry.
Alex & Ani's Signatures Bracelets and Bangles
The Alex and Ani brand is well known thanks to their signature and ever-so-popular bangles and bracelets. They have become a popular piece from wearers of every background. With an exceptional selection of styles and charms to choose from, from horoscopes, gemstones, licenced designs and religious symbols, there's an Alex and Ani bangle for nearly every style.
Their bangles and bracelets are unique, as they aren't made of traditional materials. There's an element of environmental consciousness in that these bracelets are made of recycled materials, including recycled brass, copper and silver. These materials are sourced from Alex and Ani's home state of Rhode Island.
Unique Jewelry Styles
Beyond their signature bracelets, Alex and Ani crafts some exceptionally unique pieces that combine their modern designs and eco-conscious materials. Alex and Ani create beautifully designed necklaces, earrings, rings, fine jewelry and anklets that are made from 14-carat gold, sterling silver and rose gold. Often adorned with stunning gems and charms, Alex and Ani always aim to deliver jewelry pieces that are as unique as their wearers.
Shop Grand Caymans Best Selection of Alex and Ani Jewelry
Commemorate your trip to Grand Cayman with a unique piece from Alex and Ani that genuinely represents your getaway. Visit the Kirk Freeport jewelry stores to find a piece that truly suits your style.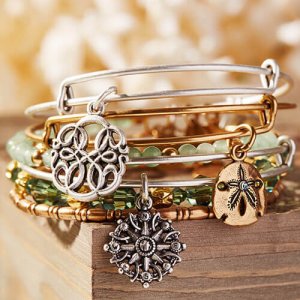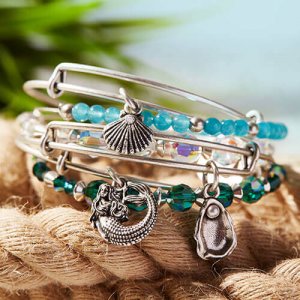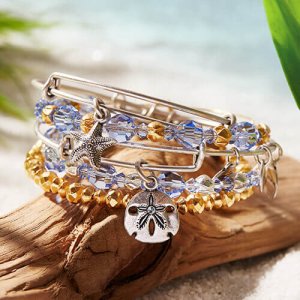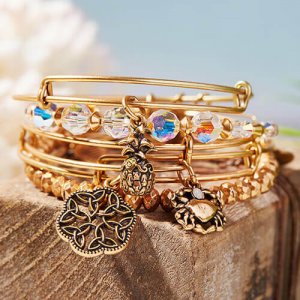 Surprise a loved one with a Kirk Freeport Gift Card, redeemable at any Kirk Freeport Store. Gift Cards can be purchased in-store or on line for collection at several convenient locations.
Buy now
Kirk Freeport hosts gift registries for upcoming weddings, anniversaries and any other celebration.
---
WEBPAYMENTS
Kirk Freeport can accept on-line payments by prior arrangement.
---
Got an Access Code? Enter it into field below to access the Gift Registry Page or your Personalised Web Payment Page.