Pandora Jewelry at Kirk Freeport
Find the perfect, dainty piece to adorn your next outfit at Pandora in Kirk Freeport at The Strand. In the heart of Seven Mile Beach, our jewelers have cultivated a prestigious collection of Pandora jewelry, so you can combine the exquisite pieces you love best into jewelry you will always adore.
Choose from a wealth of charms, bracelets, rings, earrings, necklaces and pendants to express your personal style. Allow our Pandora specialists to support you every step of the way, so that you can add an extra hint of style and sparkle to the Cayman Islands.
Pandora Jewelry in Grand Cayman
The unique concept behind Pandora began in Denmark nearly 30 years ago. Even from the very beginning, the Dutch couple who began this beautiful business searched the world over for inspiration for their jewelry. They wanted to ensure their clients could custom build accessories that spoke to their individual spirit. The delicate beauty of Pandora's pieces and the endless opportunities to design and redesign your looks have secured this brand as one of the world's favourites.
Pandora charms
Pandora is most commonly associated with handcrafted charms that empower customers to wear their personal stories on their sleeves. From charms that celebrate special occasions and milestones through to intricate odes to the unique characteristics and preferences that make you who you are, you will never run out of charms to attach to your very special piece of Pandora jewelry. Find the largest selection of stunning Pandora charms in Grand Cayman at Kirk Freeport, and let our knowledgeable staff help you pick the perfect charm for that special someone.
Pandora Rings
When you're exploring the Pandora Jewelry store at Kirk Freeport, you won't have to look far for inspiration for the perfect gift. Treat yourself or someone special to a ring that celebrates their regal nature; fiery spirit; or the love you share and time you spend together. A Pandora ring can be symbolic, light-hearted and a truly spectacular romantic gesture. Whatever occasion you want to highlight, let our staff help you put a ring on it.
Pandora Bracelets
Great works of creativity deserve a suitable palette. That's why, at Kirk Freeport, we're proud to offer a wide selection of Pandora bracelets, their most signature and iconic jewelry item. Whether you want to leave your bracelet bare and give yourself or the recipient time to build their aesthetic vision or you hope to adorn the bracelet with all the bangles a heart could desire, we will help you explore your options until you're fully satisfied with wearing your personal narrative on your sleeve – or treating someone else to do the same.
Open Pandora's Box at Seven Mile Beach in Grand Cayman
Kirk Freeport is a brightly-lit, elegant boutique that offers the very best selection of Pandora jewelry in the Cayman Islands. Our jewelers look forward to welcoming you into our store, so we can begin your Pandora adventure and provide you with a gorgeous piece of jewelry that has profound meaning, as well as the potential for enhancement/adaptation over time.
Available in stores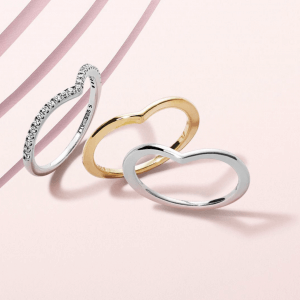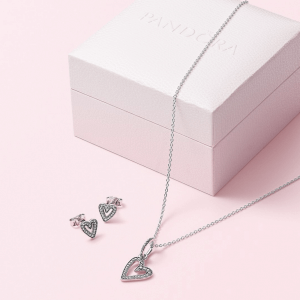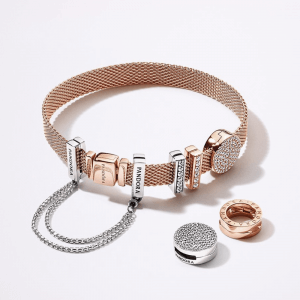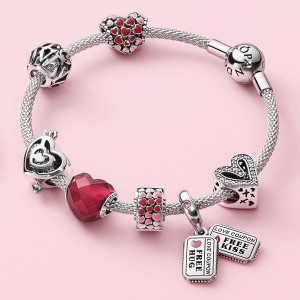 Surprise a loved one with a Kirk Freeport Gift Card, redeemable at any Kirk Freeport Store. Gift Cards can be purchased in-store or on line for collection at several convenient locations.
Buy now
Kirk Freeport hosts gift registries for upcoming weddings, anniversaries and any other celebration.
---
WEBPAYMENTS
Kirk Freeport can accept on-line payments by prior arrangement.
---
Got an Access Code? Enter it into field below to access the Gift Registry Page or your Personalised Web Payment Page.