Roberto Demeglio Jewelry
Roberto Demeglio's line brings a new meaning to "customized" jewelry; his pieces are crafted using techniques that allow pieces to spin, bend, and twist in ways one would never imagine possible. Roberto Demeglio's jewelry is whimsical, and inventive in style and technique, and has been a welcome addition to the U.S. jewelry market.
Available in stores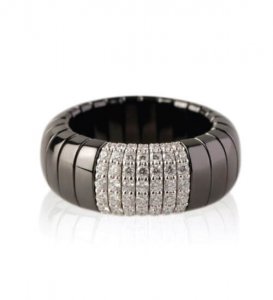 Surprise a loved one with a Kirk Freeport Gift Card, redeemable at any Kirk Freeport Store. Gift Cards can be purchased in-store or on line for collection at several convenient locations.
Buy now
Kirk Freeport hosts gift registries for upcoming weddings, anniversaries and any other celebration.
---
WEBPAYMENTS
Kirk Freeport can accept on-line payments by prior arrangement.
---
Got an Access Code? Enter it into field below to access the Gift Registry Page or your Personalised Web Payment Page.