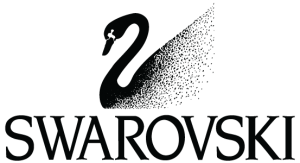 Swarovski Crystal
For uniquely designed, high-quality crystal figurines, jewelry, and more in the Cayman Islands look no further than the timeless and stunningly designed Swarovski pieces available at Kirk Freeport.
Swarovski is known worldwide for their exquisite crystal pieces. They are crafted to be timeless gifts and mementos to be shared with loved ones. At Kirk Freeport, we are proud to offer the most extensive section of crystal goods from Swarovski at our stores in Grand Cayman.
Crystal Figurines, Gifts and Home Goods
Swarovski has been designing exquisite crystal decorations, crystal gift items and home goods for years, and still today, are cherished by many. Elegant crystal champagne flutes, drinking glasses, vases and crystal figurines continue to be the gift of choice for many. The combination of elegant design, quality craftsmanship and stunning crystal, means you're giving the gift of quality and class. Find the ideal gift for the most special of occasions while visiting Kirk Freeport in Grand Cayman.
Shop Exquisite Swarovski Crystal Products in Grand Cayman
Whether it be a classic crystal figurine to commemorate your visit to Grand Cayman, a unique gift to celebrate a special occasion, or timeless crystal home goods, visit Kirk Freeport in Grand Cayman to find the Swarovski crystal pieces you've been searching for.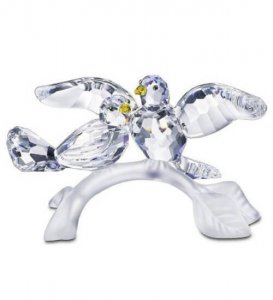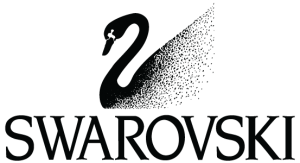 Swarovski Jewelry
Let your personality shine through with beautifully designed and crafted jewellery pieces from Swarovski. Swarovski has paired stunning crystal pieces with jewelry designs that perfectly accentuate the wearer. Offering a wide range of jewelry styles, from modern and minimalist to bold, ornate and even colourful designs.
Exceptional Crystal Jewelry
Whether it be minimalist crystal earrings to complement your workday wardrobe, to colourful ornate crystal necklaces and broaches to bring your formal attire to the next level, or a stunning crystal ring to show your loved one just how much you care. Swarovski's attention to detail when it comes to their selection of crafted crystal jewelry is second to none. See our extensive selection of crystal jewelry at Kirk Freeport while visiting Grand Cayman.
Shop an Impressive Selection Swarovski Jewelry in Grand Cayman
For the very best selection of stunning duty-free Swarovski jewelry pieces in the Cayman Islands, be sure to visit Kirk Freeport stores. Our team of skilled and professional associates will help you to select the ideal piece for you to cherish for years to come.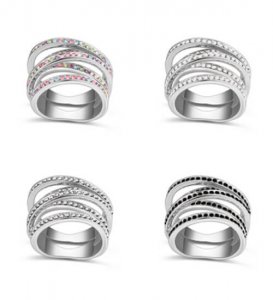 Surprise a loved one with a Kirk Freeport Gift Card, redeemable at any Kirk Freeport Store. Gift Cards can be purchased in-store or on line for collection at several convenient locations.
Buy now
Kirk Freeport hosts gift registries for upcoming weddings, anniversaries and any other celebration.
---
WEBPAYMENTS
Kirk Freeport can accept on-line payments by prior arrangement.
---
Got an Access Code? Enter it into field below to access the Gift Registry Page or your Personalised Web Payment Page.