CLEAN WITHOUT COMPROMISING PERFORMANCE
Long before clean beauty became part of the collective consciousness, we were making clean, natural mineral makeup and skincare. Purity in formulation and uncompromising performance have been our guiding principles since we launched. Every bareMinerals product is 100% free of parabens, phthalates, formaldehyde, chemical sunscreens, triclosan, triclocarban, propylene glycol, mineral oil, coal tar and microbeads, and we are ALWAYS cruelty-free. Skin-improving formulas with proven performance — that's CLEAN WITHOUT COMPROMISE.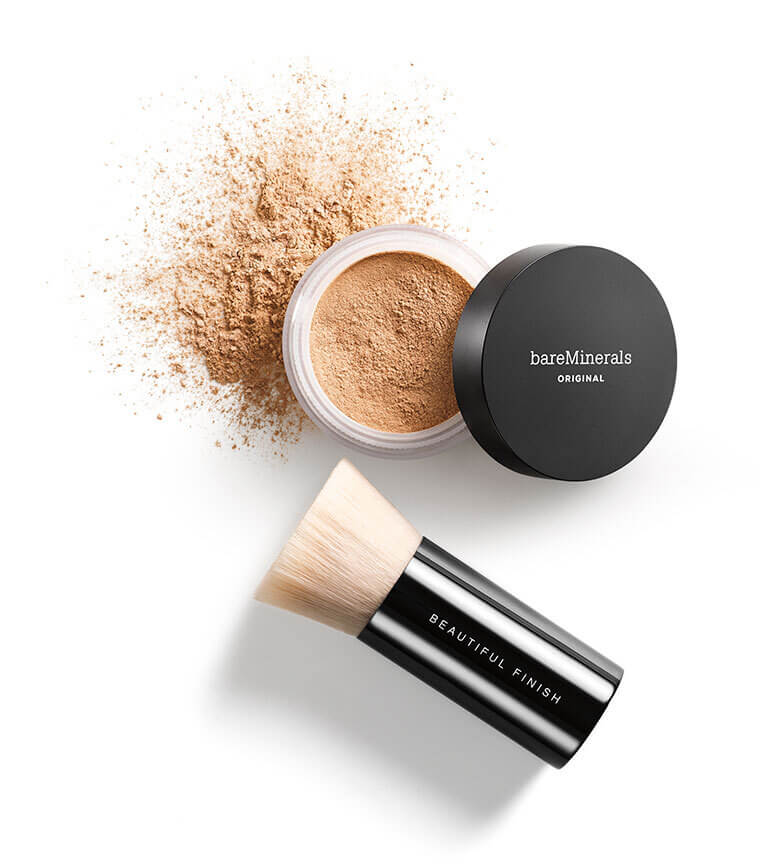 The Original Mineral Makeup Brand
5 mineral ingredients. Millions of fans. 1 game-changing foundation. Launched in 1995, bareMinerals ORIGINAL Loose Mineral Foundation revolutionized the beauty industry with its clean, good-for-skin formula. Today, one jar is sold every 18 seconds* and this iconic product has been named the #1 Prestige Loose Powder Foundation in the U.S. and U.K. time and time again. Clinically shown to not clog pores or cause breakouts, it's truly MAKEUP SO PURE AND CLEAN YOU CAN SLEEP IN IT.
*Weekly Total Business Product U.S. 2019 Unit Sales YTD 2019. International Category Recap Unit Sales YTD 2019.

Good Goes
Beyond Makeup
We believe every little choice has the power to make a big difference — for ourselves, our communities and the world around us. As creators of good-for-skin products, we support initiatives that create a chain of good — empowering women to look good, feel good and do good for others. We want to help everyone feel THE POWER OF GOOD.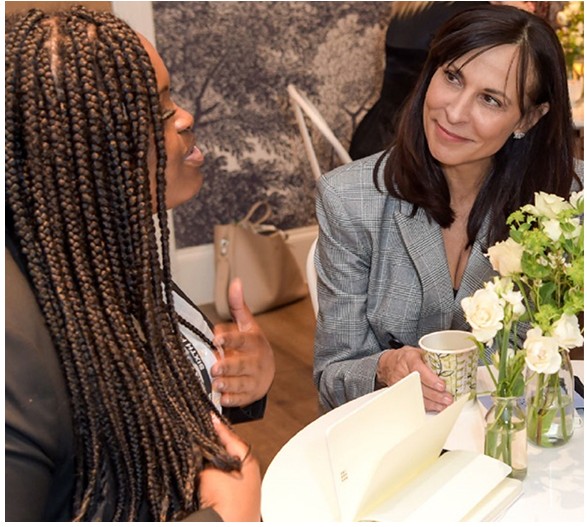 ALWAYS CRUELTY-FREE
bareMinerals is 100% cruelty-free and we will never waver when it comes to this position.
Our Clean Beauty Formulas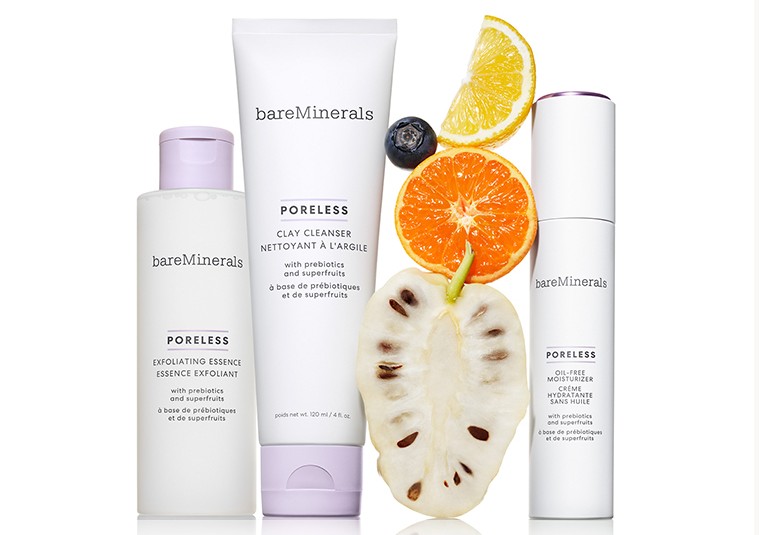 Clean Skincare
Our clinically-tested skincare formulas are full of skin-loving minerals and nourishing botanicals, and free of unnecessary additives. Proven to perform, bareMinerals skincare allows you to create the perfect regimen for every skin type and concern. Our collection of 100% vegan cleansers, moisturizers and treatments gives you glowing, healthy-looking skin, instantly and over time.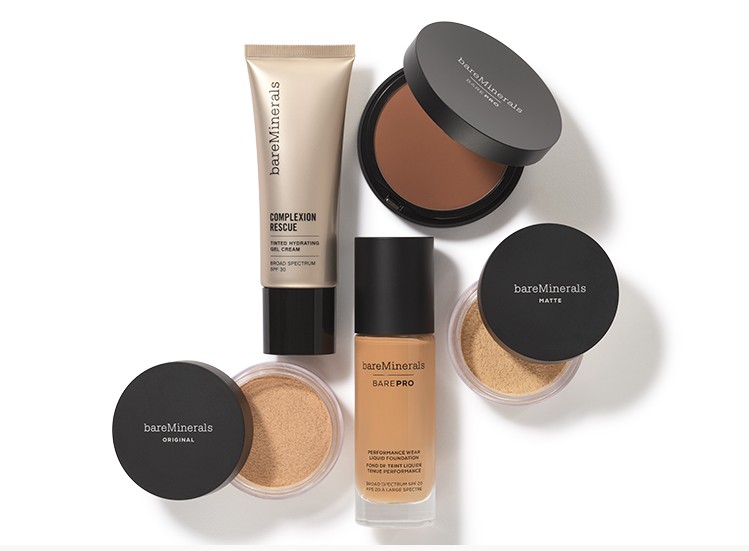 Clean Complexion
Our clinically-tested complexion products help improve the look of skin, immediately and over time. Featuring skincare benefits and infused with minerals and naturally-derived extracts, all of our skin-improving foundations are proven to perform. We have a coverage level and finish for everyone — from sheer to full and matte to naturally luminous — in a wide, expertly calibrated range of true-to-you shades for every skin tone.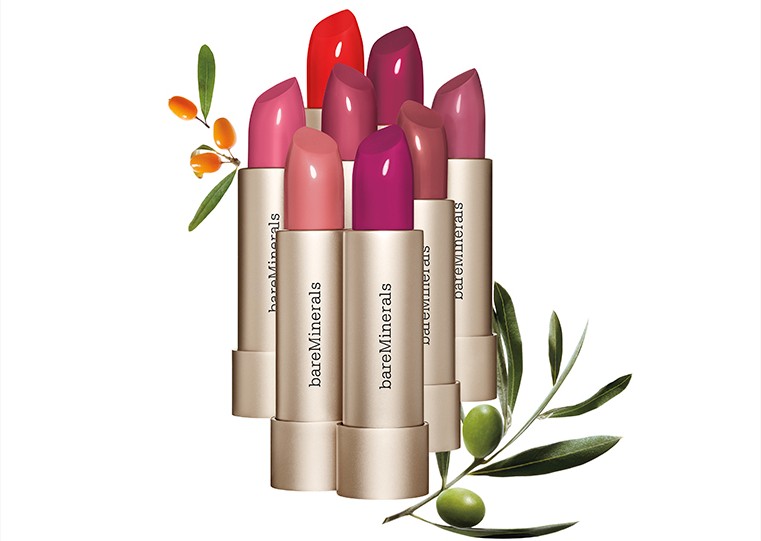 Clean Color
Our color formulas — which are infused with good-for-skin ingredients for added skincare benefits — are inspired by the world around us. We look to nature's endless spectrum of hues and textures, from iridescent quartz to juicy berry to petal-soft pink, for color inspiration. We invite you to play and create with clean, color-true shades that combine natural minerals and botanicals for exceptional wear. Our ophthalmologist-tested eye products are safe for contact lens wearers.

we are 100%
Creators of clean beauty
Surprise a loved one with a Kirk Freeport Gift Card, redeemable at any Kirk Freeport Store. Gift Cards can be purchased in-store or on line for collection at several convenient locations.
Buy now
Kirk Freeport hosts gift registries for upcoming weddings, anniversaries and any other celebration.
---
WEBPAYMENTS
Kirk Freeport can accept on-line payments by prior arrangement.
---
Got an Access Code? Enter it into field below to access the Gift Registry Page or your Personalised Web Payment Page.