Dolce&Gabbana
Dolce & Gabbana's strong identity has evolved since the label was established in 1985, to offer its distinctive signature style. A focus on innovation is paired with Mediterranean tailoring, contrasting features and directional styling for collections that are a catwalk must-see and often define the season. Dolce & Gabbana accessories, fragrances and cosmetics are created with the same ethos of exceptional quality, newness and challenging convention, yet always retain the sensuality that's endemic to the label's success.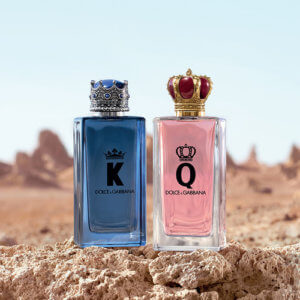 Surprise a loved one with a Kirk Freeport Gift Card, redeemable at any Kirk Freeport Store. Gift Cards can be purchased in-store or on line for collection at several convenient locations.
Buy now
Kirk Freeport hosts gift registries for upcoming weddings, anniversaries and any other celebration.
---
WEBPAYMENTS
Kirk Freeport can accept on-line payments by prior arrangement.
---
Got an Access Code? Enter it into field below to access the Gift Registry Page or your Personalised Web Payment Page.