Issey Miyake Fragrances
Issey Miyake is a modern and modest Japanese designer who creates clothes and fragrances to be worn, used, and adapted according to one's mood, style, and taste. So when creating a scent, Miyake considers its link and interaction with the body, clothes, and environment—all elements that he considers to be factors that complete his creations. Fueled by technology, minimalism, and nature, Issey Miyake's fabulous and fresh inventions have ushered in a new era of style, dazzling with modernism and innovation—and his alluring aromas are no exception.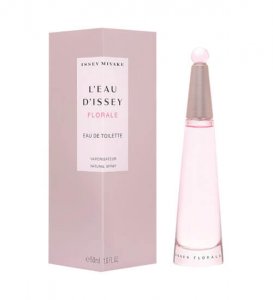 Surprise a loved one with a Kirk Freeport Gift Card, redeemable at any Kirk Freeport Store. Gift Cards can be purchased in-store or on line for collection at several convenient locations.
Buy now
Kirk Freeport hosts gift registries for upcoming weddings, anniversaries and any other celebration.
---
WEBPAYMENTS
Kirk Freeport can accept on-line payments by prior arrangement.
---
Got an Access Code? Enter it into field below to access the Gift Registry Page or your Personalised Web Payment Page.