Lacoste Fragrances
Lacoste is a French fashion house founded in 1933 by Renee Lacoste and Andre Gillier. Most famous for the signature tennis wear and the iconic polo shirt emblazoned with the crocodile logo. The 1980's saw the Lacoste label expanding to include fragrance and accessories. In 1984 Lacoste launched the first fragrance, 'Lacoste For Men' and has since released over 35 fragrances for both men and women. Many of the fragrance still carried the same sport theme and are stamped with the crocodile emblem.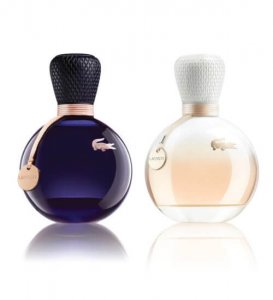 Surprise a loved one with a Kirk Freeport Gift Card, redeemable at any Kirk Freeport Store. Gift Cards can be purchased in-store or on line for collection at several convenient locations.
Buy now
Kirk Freeport hosts gift registries for upcoming weddings, anniversaries and any other celebration.
---
WEBPAYMENTS
Kirk Freeport can accept on-line payments by prior arrangement.
---
Got an Access Code? Enter it into field below to access the Gift Registry Page or your Personalised Web Payment Page.