Carnival season is here so it's time to start prepping! Not sure where to start? Do not worry, La Parfumerie II has you covered. We've collated a selection of the best beauty products to help you create the ultimate carnival look.
Bold Eyes
Make your eyes pop with bright statement colours that complement your costume. There's only one eyeshadow palette you need.
Shaina B. Miami Carnaval Palette – US$29
Your must-have carnival companion. A pressed pigment palette with 14 vibrant colours that offer limitless possibilities for curating a unique and show-stopping look.
These matte, metallic and glitter crease-resistent shades are made with a blendable formula, ensuring seamless application and a flawless finish. With its exceptional staying power, this eyeshadow is designed to last whilst you're on the road.
Pro tip: Our specialist make up artists at La Parfumerie II advocate starting with your eyes, so
you can touch up any fallout from the eyeshadow before starting the complexion.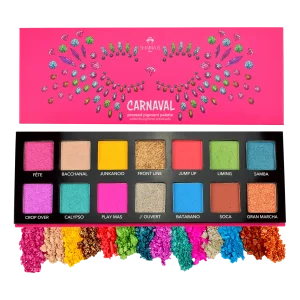 Luscious Lashes

No look is complete without a stunning lash to add that final touch of glam. We have an array of options in store to suit your style and budget.

Jade Beauty Lashes – US$22
Created by local entrepreneur Jade Scott these handmade, vegan, 3D mink lashes are made with a flexible cotton lash band for maximum comfort. They provide a light, soft, and ultimately more natural look and can be worn up to 25 times. Available in a variety of volumes to suit your signature style. Try Natural Mink for a wispy, fluttery feel or Lust for a dramatic, eye-catching look.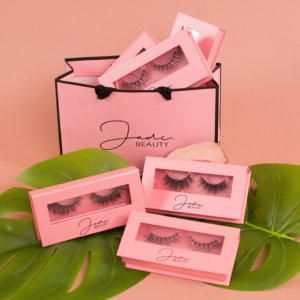 black|Up Magnetic Lashes – US$25.50
Real innovation in the beauty world, magnetic lashes are a great alternative for those who find it difficult to apply regular strip lashes. No glue is necessary, making it quick and easy to apply or remove. And no glue residue means they are reusable for multiple wears!
These vegan, synthetic lashes from black|up have a natural feel and are comfortable to wear.
Combining a full upper lash band with two shorter lower bands for stunning volume. With different sizes available, you can find the lash that works for you.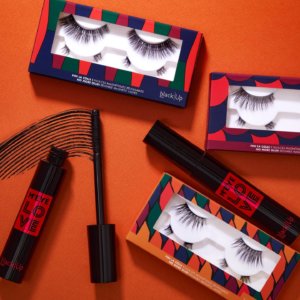 Shaina B. Miami Pro Lashes – US$9

These classic strip lashes are handmade with high quality synthetic fibers. Quick and easy to apply, these lightweight lashes have hours of wear in them and will provide extra length to elevate your aesthetic.
Available in 3 styles including B. Natural, B. Flirty and B.Glam. If you're looking for extra volume, opt for the B. Glam lashes or B. Flirty for more subtle, fluffy lashes.

These are a great, affordable option to finish your look and leave you feeling fancy.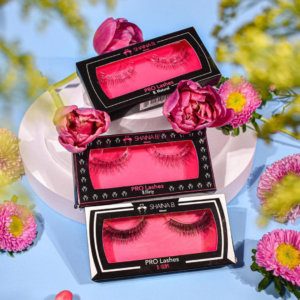 DUO Brush-On Lash Adhesive – US$8.50

Now you're equipped with the best lash recommendations, you'll need to ensure that they will last all day and night. This hypoallergenic, fast-drying adhesive is everything you need!
The adhesive holds strip lashes securely in place perfectly aligned with your eye shape. The ultra-thin brush enables seamless application and undetectable adhesion. Despite its strong hold, it's easy to remove without damaging the natural lashes or irritating the eyes. It is even safe for sensitive eyes and contact lens wearers. Available in both Clear and Dark Tone.
Pro tip: La Parfumerie II experts recommend using Duo Adhesive to help secure your carnival gems. Simply apply the glue to the application area on your face, wait a few seconds for the glue to become tacky, then press your gems firmly down to ensure long lasting wear.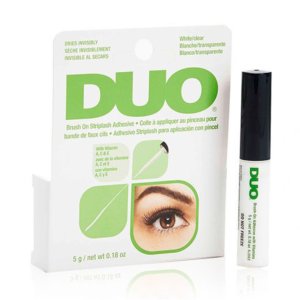 Flawless Face
A perfect look can only be achieved with the right tools and a glowing finishing touch.
These products are sure to enhance your makeup game.
black|Up Highlighting Palette – US$44
Upscale beauty brand black|Up dedicated to women of colour have collaborated with beauty expert Jennie Jenkins to launch an illuminating strobing palette.
With 4 highlighters to choose from, you can easily create a radiant boost in a single stroke. The beautiful iridescent texture leaves a silky veil on your skin while the high reflective metallic shade brings sophistication to your look. Now's the time to get your glow on!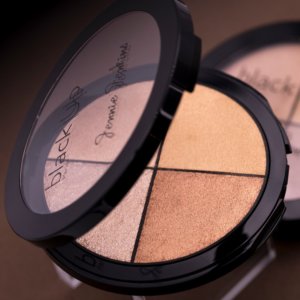 Make Up Brushes – Shaina B. Miami – US$23
Shaina B. Miami offer range of brushes that produce smooth coverage, seamless blending, and exceptional contouring. These brushes are ultra soft with shed-free bristles made from ethical synthetic hair.
It becomes effortless to apply and distribute products, achieving precise placement and an even complexion. Check out the Airbush Effect Brush which will transform your base application regime. Or, try the Contour Brush to sculpt and chisel for super high definition.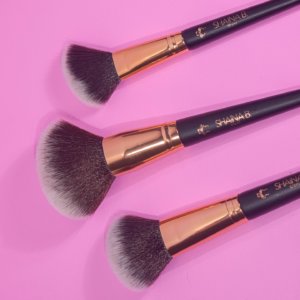 For more information on any of these products, visit our store on Cardinal Avenue and one of our consultants will be happy to help.
NOTE: This article outlines typical products Kirk Freeport offers and examples of what is expected to be in store. Exact selections, pricing, sales, and brands are subject to change based on available inventory.