The Christmas gift frenzy is here and only the savviest of gift-givers can cross off their shopping list with ease. Mix in social distancing protocols and indoor crowd counts, and you'll want to be as effective as possible when shopping for gifts this year!
Use this Christmas gift guide by Kirk Freeport to help you make the most of your time in-store while securing the biggest savings – on island and off – with duty-free prices and sales that you simply can't get anywhere else. View the categories below and start planning your gift-giving for everyone on your "nice" list.
Santa isn't ready to share his Christmas secrets just yet! Sign up to be the first to discover the incredible discounts available during the Kirk Freeport Black Friday weekend sale; Santa's holiday schedule for Christmas at Bayshore; and how to enter this year's $40,000 Christmas Sweepstakes.
Sign-up to get updates on Black Friday and Christmas offers.
NOTE: This article outlines typical products Kirk Freeport offers and examples of what is expected to be in store for the holidays. Exact selections, pricing, sales, and brands are subject to change based on available inventory. 
Jewelry Christmas Gifts
The upscale nature of luxury jewelry and accessories makes them the perfect gift for those you hold closest to your heart. It also makes great gifts for those who are no stranger to indulging in the passions of exquisiteness. Jewelry collections that are designed to be flaunted with hundreds of options from the latest designers include brands such as: Cartier, David Yurman, Marco Bicego, Roberto Coin and Mikimoto.
Kirk Freeport jewelry spotlight: Roberto Coin is a brand that reflects Kirk Freeport's dedication to luxury. The various styles of the unique pieces allow you to remix your look based on any occasion. The Roberto Coin brand is unmistakable with iconic looks in Venetian, contemporary or vintage to name a few.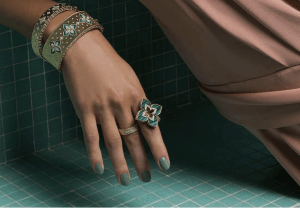 Fragrance Christmas Gifts
Perfumes have captivated the world for centuries. Luckily for those on your Christmas list, Kirk Freeport is unrivaled when it comes to the quantity and quality of fragrances available. With hundreds of brands to select from, navigating the fragrance aisle is nothing short of scent-sational. Perfumes provide a way for you to express yourself, and offer many different smells for different moods, making it the perfect gift for highlighting every aspect of your loved one. From playful and mischievous to romantic and gentle, Kirk Freeport's La Parfumerie store on Cardinal Avenue has the perfect scent.
Kirk Freeport fragrance spotlight: Versace's fragrances are designed for men and women with aspiration and ambition and know the sky's the limit. Their signature scents represent spontaneous elegance and romantic desire.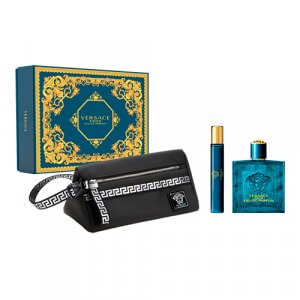 Watch Christmas Gifts
Watches have personalities and you have the opportunity to find a timepiece that perfectly suits your wearer. Wearers that embody the symbol of style and sophistication will appreciate holiday gifts from brands such as Rolex, Omega, Patek and Cartier that showcase the very best in innovative design and cutting-edge technology. Those who define the gift of time as a more practical affair will enjoy purposed-style watches within the category of sports, daily wear or smartwatches from bands including, Fossil, Diesel, DKNY and Citizen.
Kirk Freeport watch spotlight: Omega watches are relatively new to the world of high-end timepieces, but that has yet to stop them from establishing a reputation for high-quality craftsmanship. Omega Watches hold noted noteworthy distinctions as being specifically selected by NASA as the first watch to make it to space. Omega watches have also been selected as the official watch of the Olympic Games since the 1930s. Kirk Freeport carries one of the largest selections of Omega Watches in Cayman.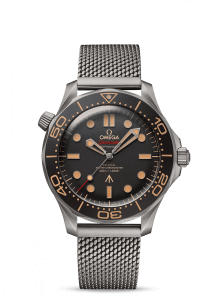 Body Care Christmas Gifts
Part wellness. Part perfume. Part makeup. Part indulgence. Body care deserves a category all its own. From aftershave and deodorant to shower spray and skin-tightening infusions, there are oh-so-many options for men and women this holiday season.
Kirk Freeport body care spotlight: Clarins has a variety of products that provide you with all the smell goods and feel goods, with aromatherapy and essential plant-based therapy in a bottle. The brand's spa-fresh formulas offer invigorating aromas for women and men in the form of moisturizers, toners and firmers. Plus many products feature non-photosensitising formulas that are safe to wear in the sun.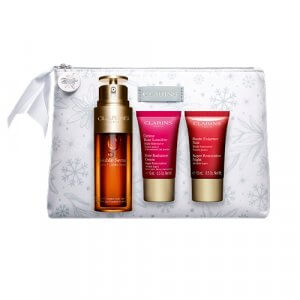 Makeup Christmas Gifts
Every woman has unique makeup needs based on complexion, skin tone, and style preference. From luxury cosmetic brands to all-natural, chemical, and dye-free collections, there is a perfect match for each woman on your holiday list. If you need help to make the perfect selection, Kirk Freeport provides globally trained beauty consultants.
Kirk Freeport makeup spotlight: The black|Up upscale beauty brand is dedicated to women of colour. The line is known for its range of professional-quality makeup that is developed by women of colour and answers the specific needs of tan to darker skin tones. The products are not tested on animals and most of the products are vegan.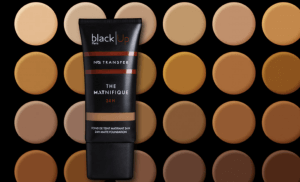 Crystal & China Christmas Gifts
Gifts for those who enjoy entertainment, hospitality and the finer things in life are not limited to bowls and serving platters. You can gift singular items or sets of decorative vases, candle holders, picture frames, coasters, bar glasses, champagne flutes and so much more. The crystal and china category offers something for the most practical, as well as the most extravagant entertainer on your Christmas shopping list.
Kirk Freeport china spotlight: The Royal Albert brand is for those who love vintage finds, floral patterns, crochet, and teacups.  The collections offer a successful 'cottagecore' look with the most iconic styles and colors.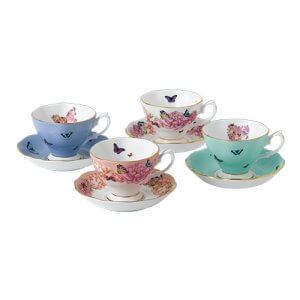 Bedding and Bath Black Friday & Christmas Gifts
Luxury bedding, bath and apparel gifts are perfect for those who delight in recreating a spa experience at home. Many luxury products in this category also cater to those who get hot easily, value sustainability or have skin sensitivities.
Kirk Freeport bedding spotlight: Cariloha brings the flair of the tropics to Kirk Freeport with their eco-conscious lifestyle brand. This unique retailer offers a broad array of bamboo-based products from bedding to apparel, bath goods and more. Bamboo is twice as soft as cotton, three degrees cooler than cotton and wicks moisture away from your body. Bamboo is naturally antibacterial and is considered the most renewable resource known on the planet.